Our Range of Periodontal and Implant Services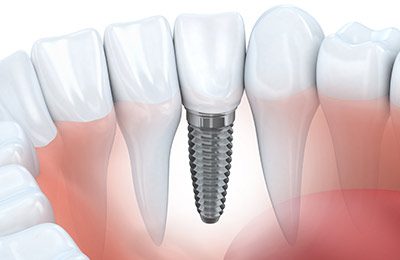 Dental Implants are designed to provide a foundation for dental restorations that look, feel, and function like natural teeth.
Dental Implants are changing the way patients think about replacing missing teeth. With them, patients are rediscovering the comfort and confidence to eat, speak, laugh and enjoy life.
Regain the ability to eat comfortably and smile with confidence knowing that your teeth will appear natural and that your facial contours will be preserved.
What are dental implants? 
A dental implant is a sofisticated medical device that serves as a substitute for the root of a missing tooth. A connector, known as an abutment, is placed on, or built into, the top of the dental implant, which connects it to the replacement tooth. Finally, a crown, a replacement tooth, is custom fabricated to match your natural teeth, completing the dental implant.
What are the benefits to dental implants over traditional bridges or dentures? 
Dental implants offer many benifits over traditional fixed and removable dental restorations. Unlike dental bridges, dental impants do not require preparation of adjacent teeth to support a dental prosthesis. Dental implants also have the benifit of being easier to clean and maintain than a traditional bridge. Many patients are also taking advantage of dental impants to transition from removable dentures to fixed restorations because of their superior stability and comfort.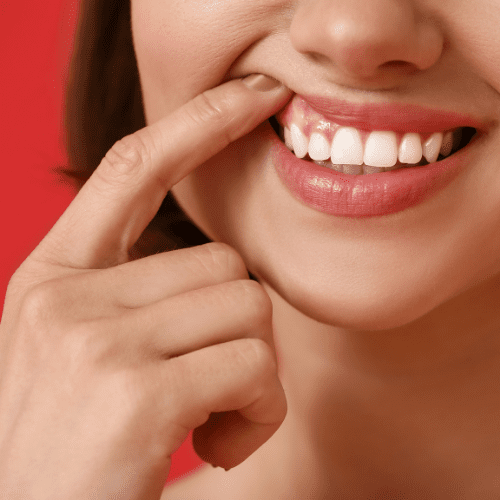 Treatments for Gum Recession
Gum recession is a common dental problem that can affect patients of all ages. Gum recession is caused by acute and/or chronic trauma to the gum tissue, including but not limited to chronic periodontal disease and traumatic tooth brushing. If left untreated, the supporting tissue and bone structures of the teeth can be severely damaged, and may ultimately result in tooth loss.
What are the symptoms of  gum recession?
Patients with receeding gums may notice that thier teeth appear longer due to exposure of the root suface. Many patients also experience increased sensitivity as a result of gum recession. If gum recession is affecting a patients oral health or appearence, their periodontist may recommend a gum grafting procedure.
What are the advantages of gum grafting?
A soft tissue graft can cover exposed roots and prevent further gum recession and bone loss. These procedures  also lead to reduced tooth sensitivity and improved aesthetics.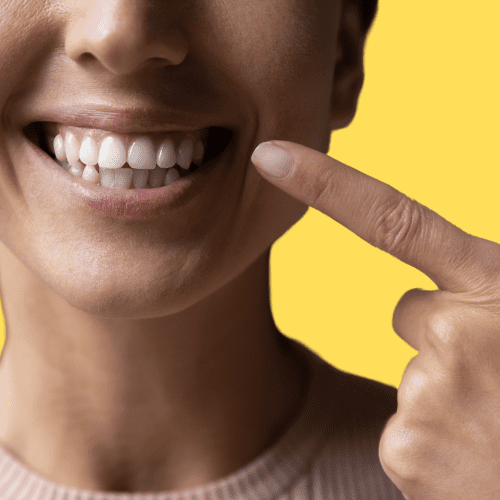 Periodontal Care Specialists.
A periodontist is a dentist who specializes in the treatment of the gums and the bones that support the teeth. As dentists, periodontists also have a comprehensive knowledge of basic dental care. However, they treat patients who require treatment for gum diseases that extend beyond mild gingivitis. They are also specialists that perform some types of prosthodontics, such as dental implants.
Levels of gum disease periodontists treat include:
Mild periodontal disease: This is the second stage of periodontal disease, which occurs when gingivitis worsens. While no cure exists at this stage, periodontists can help patients manage the disease.

Moderate periodontal disease: At the third stage, periodontal disease has the same symptoms as the previous stage, but they have worsened. Periodontists often perform deep cleanings at this stage.

Advanced periodontal disease: The most advanced stage of periodontal disease can lead to serious discomfort and bone loss. Periodontists often treat the disease at this level with surgery and dental implants.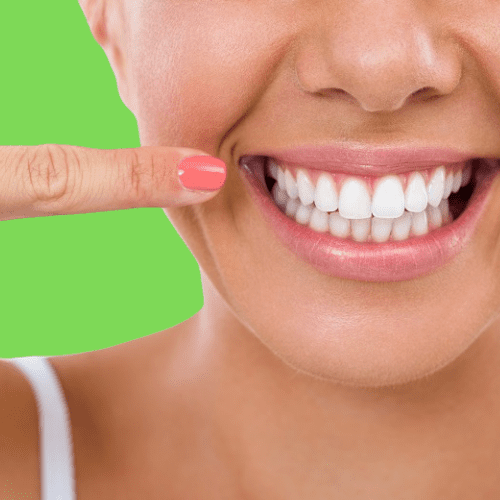 Traditional gum surgery is a thing of the past.
With Laser-assisted new attachment procedure (LANAP), our periodontists will use a laser to target and remove diseased gum tissue. This means that you won't need to worry about scalpels and painfully removing gum tissue. Instead, LANAP provides a far less invasive procedure and faster recovery times.
How long does it take for gums to heal after LANAP?
After the procedure patients can go about their day normally with minimal pain. There are no sutures to worry about and no lasting discomfort. In fact, recovery time is around 24 hours, much faster than the 2 – 4 weeks traditional gum surgery takes.
Does the LANAP Procedure hurt?
The LANAP procedure is completed as the patient is under a local anesthetic of the treated areas. This allows the dentist to precisely direct the laser, and post-procedure discomfort is typically minimal and does not last long.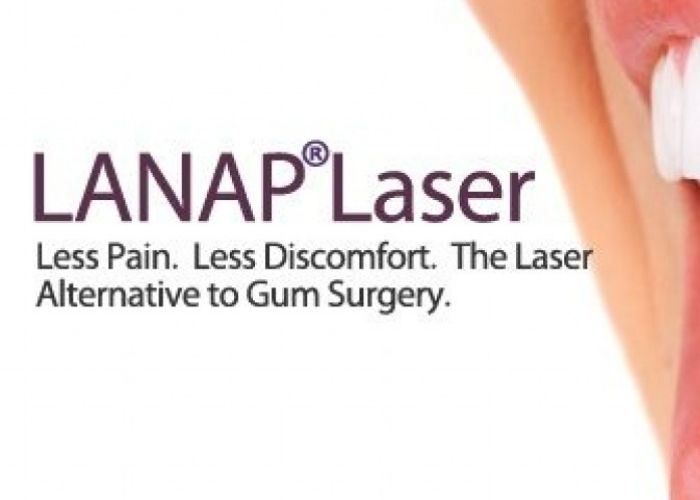 LANAP Benefits 
Procedures performed using soft tissue dental lasers may not require sutures (stitches).

Certain laser dentistry procedures do not require anesthesia.

Laser dentistry minimizes bleeding because the high-energy light beam aids in the clotting (coagulation) of exposed blood vessels, thus inhibiting blood loss.

Bacterial infections are minimized because the high-energy beam sterilizes the area being worked on.

Damage to surrounding tissue is minimized.

Wounds heal faster, and tissues can be regenerated.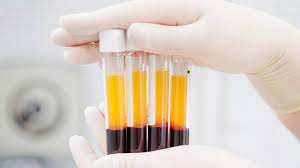 PRF Dentistry
Platelet rich fibrin (PRF) is a biomaterial derived from a patient's own blood. Platelets, a specialized type of blood cell, contain a high concentration of essential growth factors that stimulate cell migration and proliferation. Before your procedure a blood sample is drawn and spun in a specialized centrifuge. This process produces a biodegradable scaffold that promotes wound healing, guides epithelial cell migration, and is used as an adjunct for bone and soft tissue regeneration. This technology helps to reduce healing time and leads to better clinical outcomes for out patients.
Computer-Guided Dental Implant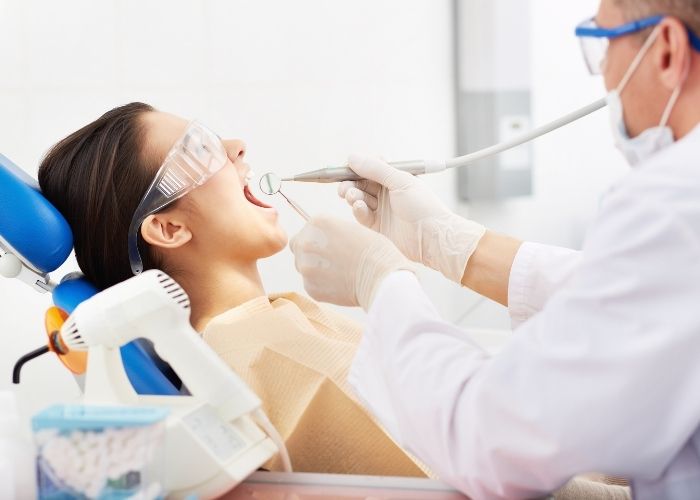 Cutting edge technology for the replacement of missing teeth that yeilds better outcomes.
Our digital upright non-claustrophobic CT SCAN  provides high quality images with lower radiation by combining imaging processing and accumulated experience in dental imaging from VATECH. This allows us to manufacture and place implants more efficiently and accurately. 
Sometimes computer-guided surgery is a valuable communication tool between the restorative dentist and the surgeon, due to the importance of the implant placement being restorative driven and biologically compatible. A guide fabricated by the restorative dentist with the planned restoration in mind helps the surgeon determine whether the planned implant position is possible.
When implant placement procedures are precisely guided by a computer, this results in less pain, swelling, bruising and speedy recoveries post surgery. Computer guided procedures frequently require smaller incisions, which results in a quicker healing process.
If you've previously been told you aren't a candidate for dental implants, guided surgery may make the procedure possible for you. Please call our office today to schedule a consultation and learn more.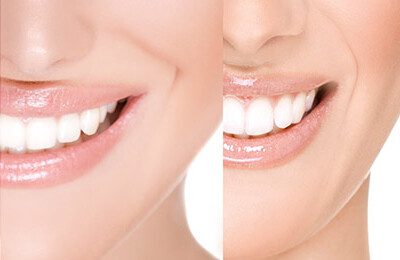 Cosmetic Dentisty and Smile Make Overs
Although cosmetic dentistry is something that many dentists claim to offer, we are specially trained to provide patients with many different cosmetic dentistry treatments. No matter what your problem maybe, there's a periodontic, cosmetic, general, or restorative dentistry solution. We love helping patients get their smile and confidence back.
Considering Cosmetic Dentistry?
The beautiful thing about cosmetic dentistry is that you can completely change your smile into the smile you've always wanted and deserve.
Flaws you may think you have can be corrected with cosmetic dentistry. Whatever the problem may be there is a cosmetic procedure to enhance your smile.
Cosmetic procedures not only help create a better smile and more confident you, but the procedures also increase dental health and stregthen your teeth.
Look at some Before and After photos of real patients.